Hyland Vintage Wall Clock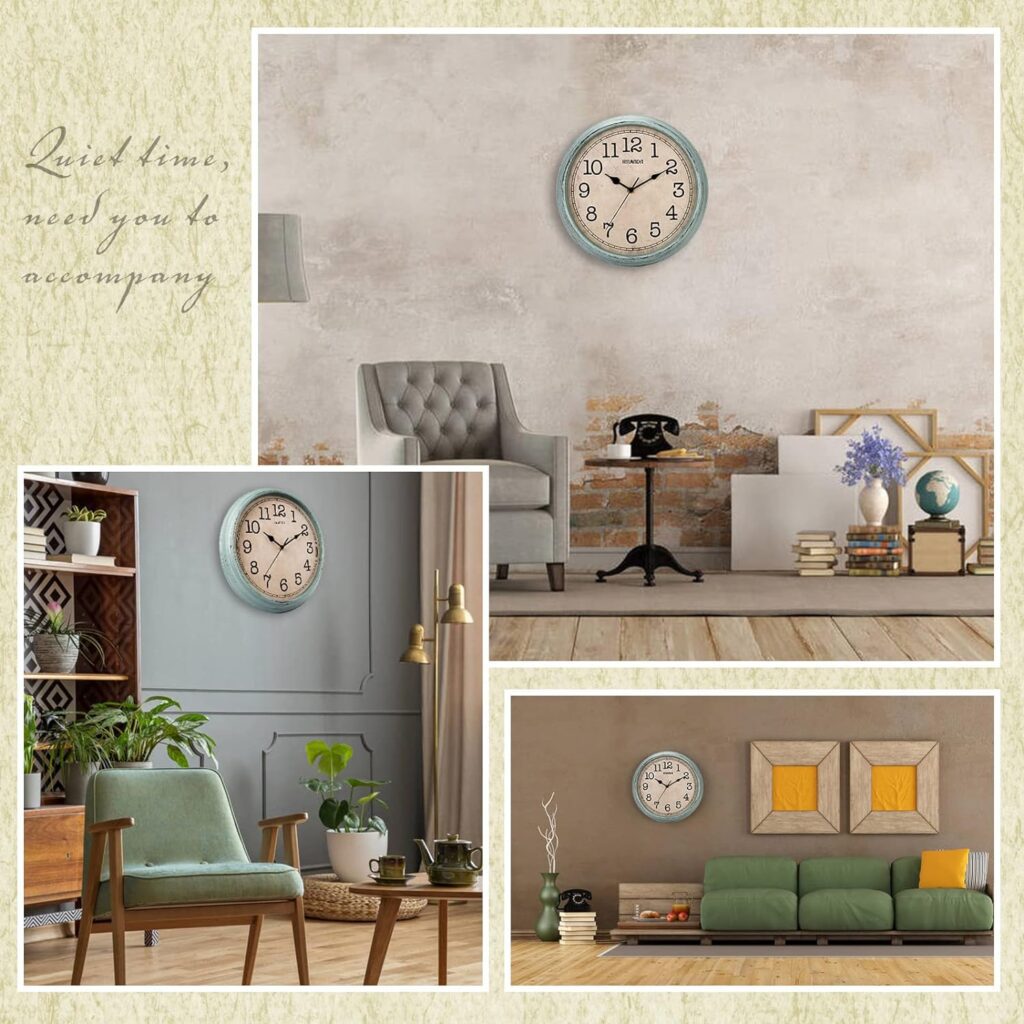 Perfect look for any room.
Vintage retro design that is well suited for your kitschy Kitchen or any room in your house. On the other hand, a quiet sweep and silent non-ticking mechanism creates a peaceful environment for work and sleep.
Nostalgic Touch
This retro wall clock evokes a sense of nostalgia, and can align well with the retro elements present in kitsch design. It reinforces the vintage charm and transports individuals back to a different era.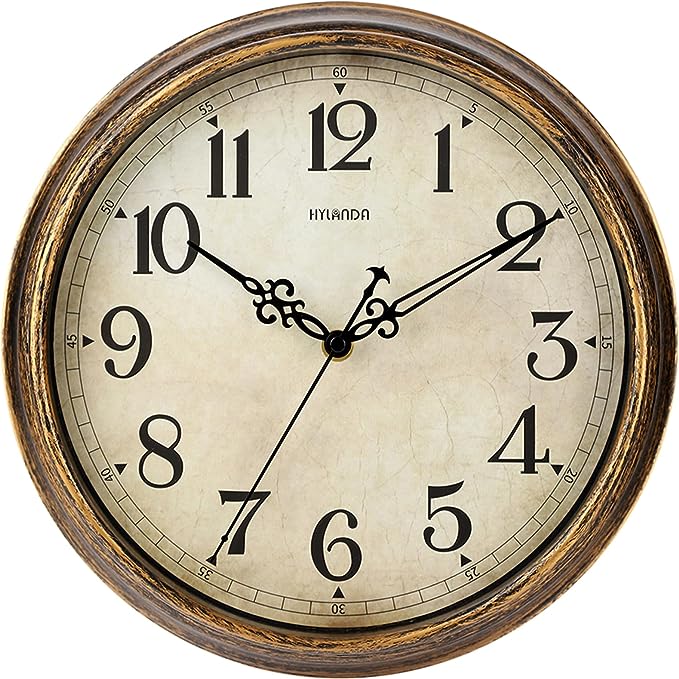 Add a descriptive title for the column.
This large wall clock is available in multiple colors all with an aged frame and face under glass. Operated by 1*AA battery (not included).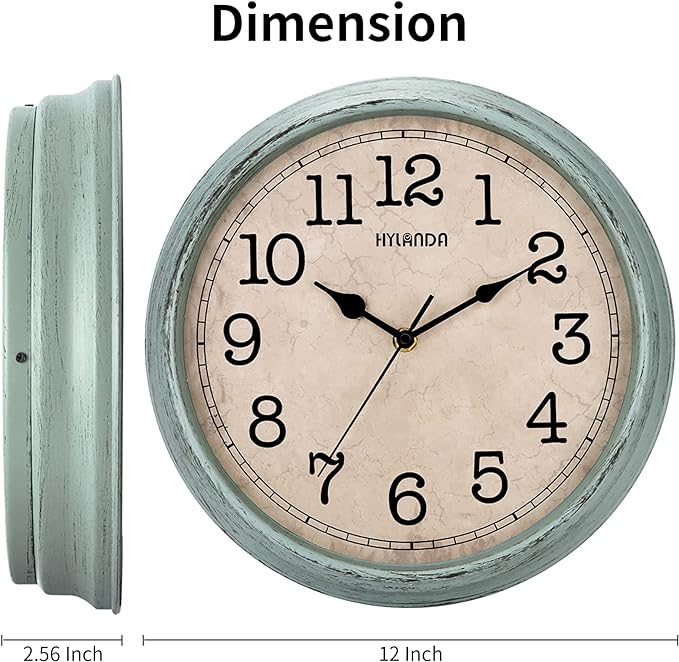 Large numbers are easy to read.
12″ Round in shape, protected clear glass, large black numbers and brown dial face guarantee easy to read and good view.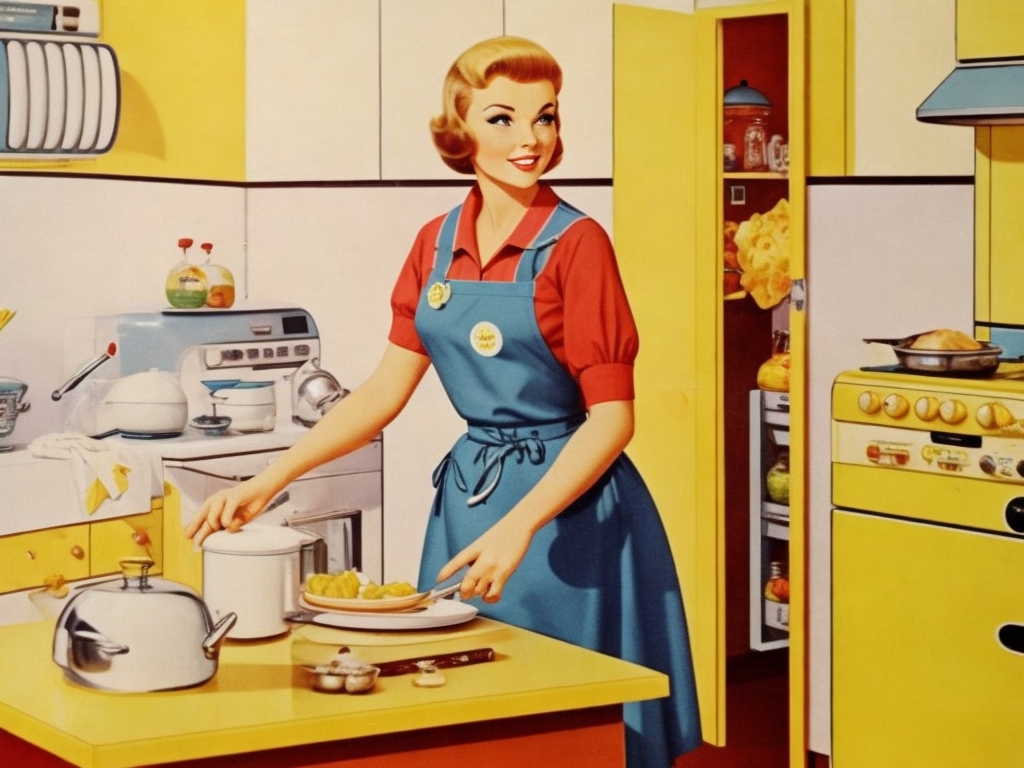 Kitchen Kitsch
Just about anything in your kitchen has a kitschy version.
Mid-century colors are coming back with a vengeance.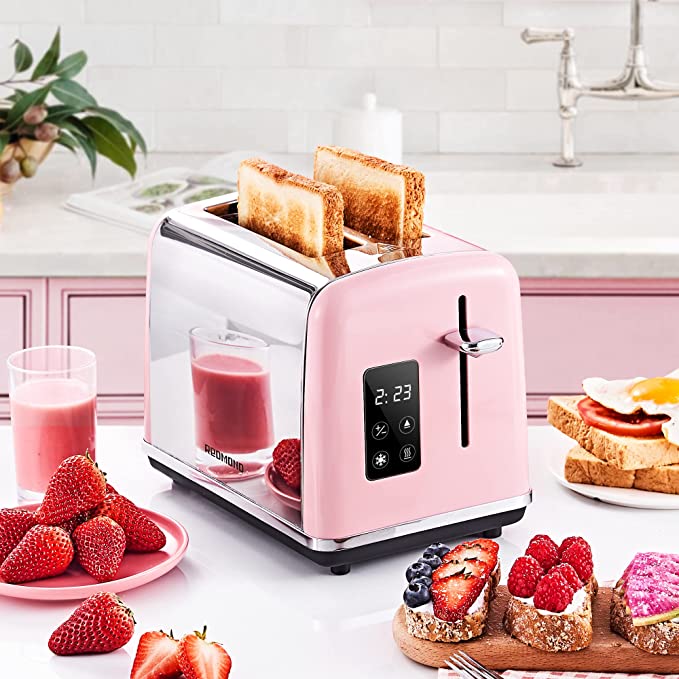 Toasters
Kitschy toasters are the perfect addition make your retro kitchen shine.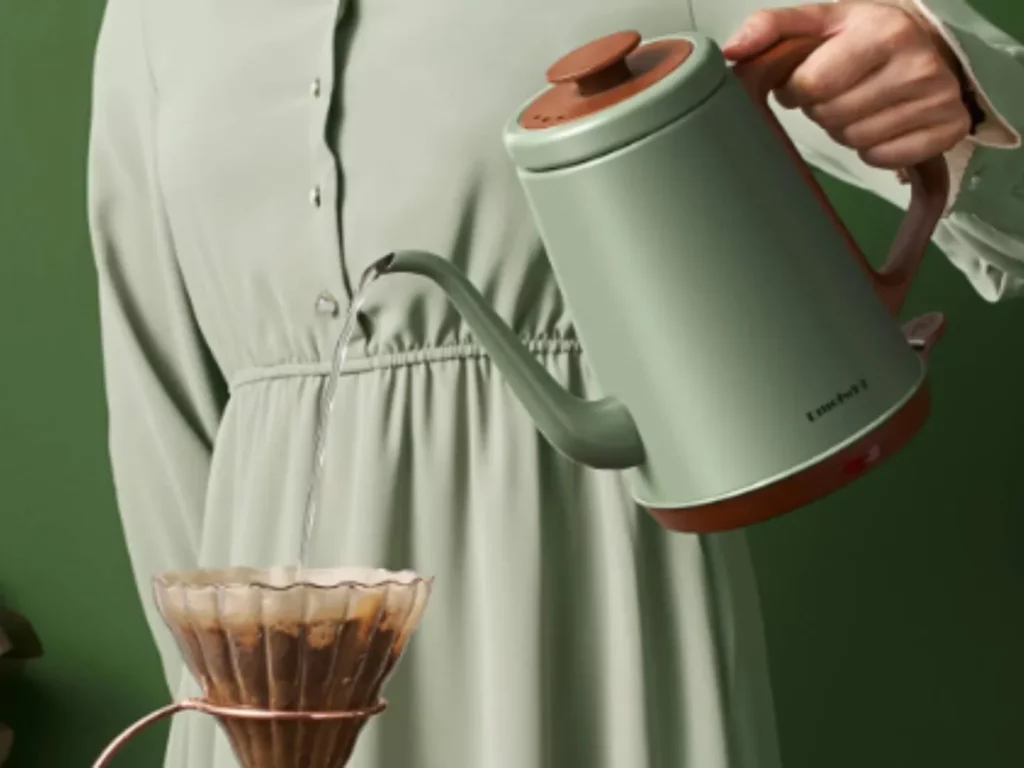 Kettles
A retro kitsch kettle will heat up your kitschy décor.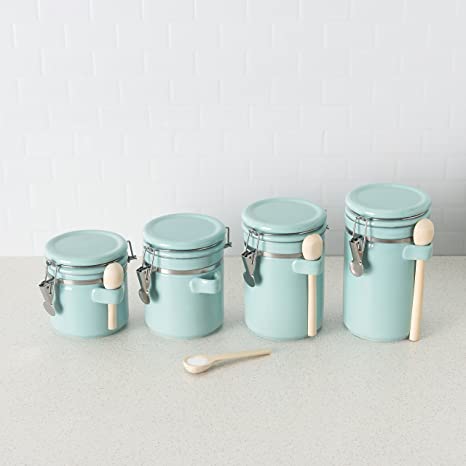 Canisters
Get an organized and attractive spot to store your ingredients with kitschy kitchen canisters.